This is a reminder that, starting tomorrow, we are going to have three major updates.


1. Creation prices on adoptables are going to be 300 PTS instead of 100 PTS, and breeding will be 500 PTS instead of 100 PTS. Shelter prices will start going down.

Ultimately, our goal is to make adoption cost less than creation.


2. Dimension sizes for new species will also gain a new restriction requiring the height to be equal to the width (square canvases).

Our goal for this is to allow for adoptables to line up neatly on pages where multiple adopts are listed, without the need to crop images.

This will not affect previously created species, which are currently being cropped to fit in a square on multi-adopt pages.


3. Mass explore is going to receive a buff. It will start giving out raw adopt EXP, account EXP, PTS, inventory increases, and treasure slot increases.

Mass explore will also be limited PER CLICK to your adopts per page amount of adopts per click (12-36 depending on your account stetings). For example, if you have 36 adopts per page, you will need to click Mass Explore 3 times to go through 100 adoptables.
This is just being done to prevent site lag, you will still be able to Mass Explore as many times as you like.


4. Due to the Mass Explore update, Hyper Energy Potions will be given a cap of 300 adoptables, allowing for up to 30k energy instead of being unlimited (which could be exploited with the new buffs to mass explore).
Layer Group Previews
2021-01-19 14:12:12
The layer group previewer has been fixed up for players with an artist upgrade! You can access this from the layer groups page and use the checkboxes to view up to 5 combined layer groups (this also now has a creation tool).

2021-01-19 00:03:01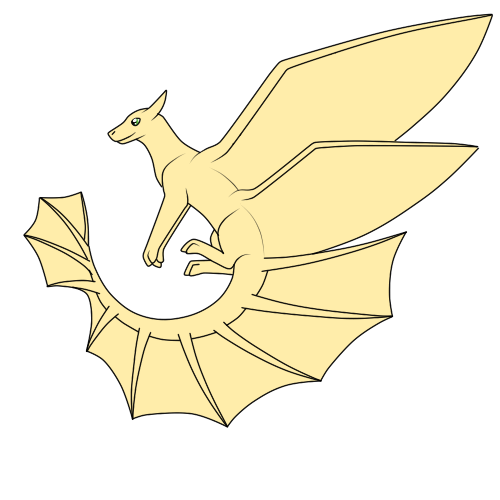 Quadwing has been released!

"An agile species of dragon, superb at travel in both air and water, but are much less impressive once landed."

Quadwing was created by DragonsAndVG.
DragonsAndVG may edit this species any time within 3 days.



2021-01-19 00:03:01


Cryogenic Stasis Pod has been released!

"This scientific marvel can keep a creature frozen in a sleep-like state for an indefinite amount of time."

Cryogenic Stasis Pod was created by Eve.
Eve may edit this item any time within 3 days.



2021-01-19 00:03:01


Lined Paper Document has been released!

"Is this a legal document? It appears to have been notarized."

Lined Paper Document was created by Eve.
Eve may edit this item any time within 3 days.



2021-01-19 00:03:01


Rabbun Plush has been released!

"What a cute plush! It's a Rabbun, the bunny who is also a rabbit."

Rabbun Plush was created by Eve.
Eve may edit this item any time within 3 days.


Various Updates
2021-01-18 23:29:52
Folder hiding is now added to the organization button on adopts pages! A guide has also been added for this.

The evolutions pages now have guides.

Sales, auctions, and raffle status have been added to adopts pages in advanced mode.

Item Selection
2021-01-18 10:40:50
For creators, the item selections have been updated to be more convenient. This is the feature that allows you to select items for species transforms, item containers, eggs, recolor items, and evolution items.

You can now 'browse' any item with back and forward arrows. Typing at least one character into the search will bring up 'everything' so you can click through and find any available item without having to search a specific criteria.

Anything more than three characters will run a search for specific criteria the way it used to, though this will still have the new back and forward arrows.
Spotlight Contest
2021-01-18 00:49:00
Spotlight Contest votes have now been increased!