There is a new feature called Overall Rarity that is now being tested. It will provide a rarity (either Frequent, Limited, Legendary, or Unobtainable) on item profiles.

This is meant to provide players with a way to gauge whether an item is valuable or not at a glance, without having to look through every method in which the item can be obtained.

Since 4dopt's items are player created, this overall rarity rating uses all possible distribution methods to calculate a rarity. It gets updated any time the creator adds or removes the item from somewhere (shops, explore, or containers).

It does not take into account creators hand-distributing an item (creating the item from their creator panel).
Also, item containers are currently only checked to determine if an item is unobtainable or not.

If this feature is well liked, we can do the same with species, make the overall rarity visible in more places (like inventories, shops, etc.), and we can make improvements to the calculator so that it runs more thorough checks on containers.
Convert to Official
2021-01-11 12:44:42
There is a new feature for creators under the release panel that allows you to submit your items/species to be official assets on 4dopt.com as an asset donation to the site.

Normally, 4dopt.com only requests a license agreement from creators, but this provides an option to submit full copyright/ownership. Make sure you are absolutely sure of your decision before transferring copyright to 4dopt.com, as this cannot be undone later.

This will also free send the item/species to the official Admin account, and thus free of up space on the artist's account.
New Species!
2021-01-11 00:03:02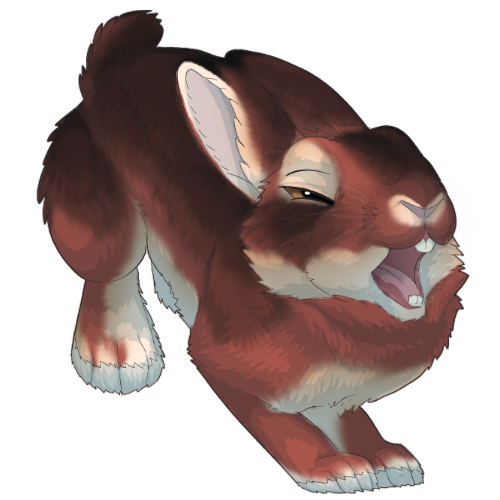 Rawryawn has been released!

"RAWR! YAWN! Whichever it is this bunny is doing, he's adorable!"

Rawryawn was created by Eve.
Eve may edit this species any time within 3 days.