Antilag Updates
2022-04-11 11:17:53
Three more updates have been made to prevent lag. Although they may seem small, they should help improve site performance in the longrun, allowing for speedier page loads!

1. The raffle adopt donation search has been switched to a button.
2. Treasure item searches have also been switched to a button.
3. The adopt dropdown in chat has been switchout out with a realtime search.
Treasures IMPORTANT UPDATE
2022-04-11 09:12:14
The treasure system is back! You can now add and remove items again.

The system has been updated to resolve errors and now handles items in stacks! This new stacking method is being used to prevent and reduce site lag (similarly to when we started stacking items in explore). This will keep things running much smoother, especially in areas of the site that check treasures information!

2022-04-11 00:03:01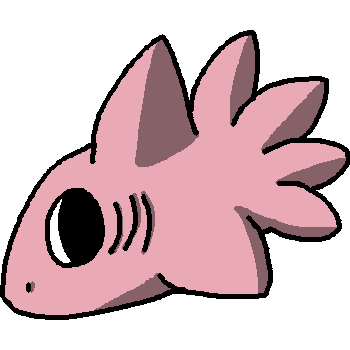 Squark has been released!

"Squarks inhabit warmer oceans, usually around the Atlantic Ocean. These creatures are found in shallow to semi-deep water. They use their tentacle arms to grab prey and bring it towards their mouth, they also use their tentacles to interact with other Squarks. "

Squark was created by Dakkokki.
Dakkokki may edit this species any time within 3 days.



2022-04-11 00:03:01


Starglimmer Ink Pen has been released!

"Upon closer inspection, the clear barrel isn't just a cheap decorative aspect full of colored oil and glitter like you thought; the glass vessel is the ink chamber. This ink seems to float within the chamber and never runs out. The ink itself is actually liquid cosmos! Quite the uncommon pen!"

Starglimmer Ink Pen was created by Jessie.
Jessie may edit this item any time within 3 days.