This is a heads up that we were going to be updating the cost of upgrades and adjusting amounts of storage in mid October.

Upgrades will cost 100 credits ($10) each, which will match the pricing on our other sites and is what we originally intended for 4dopt.
The $5 upgrades were an experiment, but we are unable to sustain the site with these so we need to revert back to our original pricing (which has been more effective at keeping the site funded).

Adopt storage is also going to be split, with 50% of it going to players with upgrades and permanent slots. Nobody will lose their adopts, however. If you are over your limit, the adopts will still be on your account (you just won't won't be able to purchase new ones until you are under the limit). This is also due to our lack of funding and increasing need for resources.

These changes are being made due to our inability to pay for our hosting. Staff don't get paid either. We've exhausted all other attempts to solve this such as looking into third party ads, individual ads, optimizations such as compression, coding to delete images not in use, adding more credit items and features, and even looking at alternate hosts. Unfortunately none of those attempts have helped and we are facing the possibility of disk space crash in 2021 with current situation. We believe the increased costs of upgrades and reduced storage will save the site and make it more sustainable in the longrun.

Thank you all for the support!

New Item!
2020-09-24 22:46:54


Alion Shadow has been released!

"Even the shadows are fluffy..."

Alion Shadow was created by 4RT.
4RT may edit this item any time within 3 days.


New Item!
2020-09-24 22:46:53


Aurora Orb has been released!

"This orb seems to emanate energy. Perhaps it has other uses, as well..."

Aurora Orb was created by Raru.
Raru may edit this item any time within 3 days.


New Item!
2020-09-24 20:22:48


Mukpuk Shadow has been released!

"Even their shadows are technicolor!"

Mukpuk Shadow was created by 4RT.
4RT may edit this item any time within 3 days.


New Item!
2020-09-24 15:07:56


Corrupted USB has been released!

"This USB stick has seen better days."

Corrupted USB was created by Moth.
Moth may edit this item any time within 3 days.


New Species!
2020-09-24 12:51:19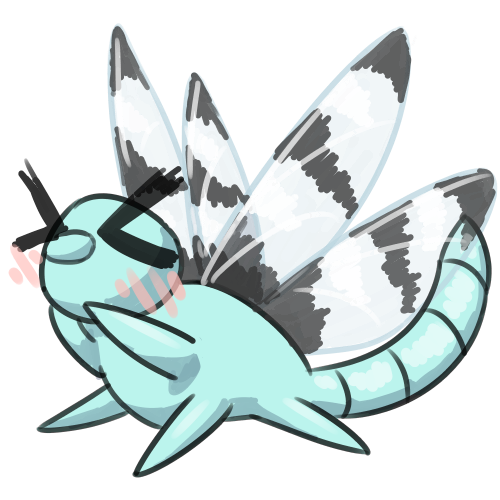 Dwagonfwy has been released!

"Just fwuttewing awound the swamps and wivews, uwu. (These dragonflies emote rather a lot and speak with a bit of an impediment, but are still skilled hunters. Especially of kitty toys, in captivity)"

Dwagonfwy was created by Renaiwom.
Renaiwom may edit this species any time within 3 days.


Transform Items
2020-09-23 16:44:21
You can now allow or disallow other creators to use your items for transformation purposes. This option is now available on the item management page.
Custom Transform Recode
2020-09-23 15:55:22
Custom Transforms have been recoded to add new features to the item were previously not possible.

With the new system, you can now assign multiple species to a single custom transform.

You can also use an official item as your transform item.

The custom transform item function has been removed, since any item can now be used as a transform. As such, you can choose any of the other functions as a 'secondary' use. All current custom transform items have been manually switched to PTS items by staff (creators can change this any time).

If you encounter any issues with this new system, let us know in the bug reports forum.
Stat Evolution
2020-09-23 14:36:27
You can now set a species to evolve via stats (assuming you have activated a stat for your species).
Username Changes
2020-09-23 12:47:41
Usernames can now be changed in the credit store.
The first name change is free, and following name changes can be bought for 25 credits.
Folder System
2020-09-22 19:44:51
We've started to develop the folder system for 4dopt. You can now create folders on your adopts page, move adopts between folders, and delete the folder you are currently viewing (at the bottom of the page).

This system may need some tweaks and additions, but should greatly help users in organizing their adopts!
New Species!
2020-09-22 11:49:59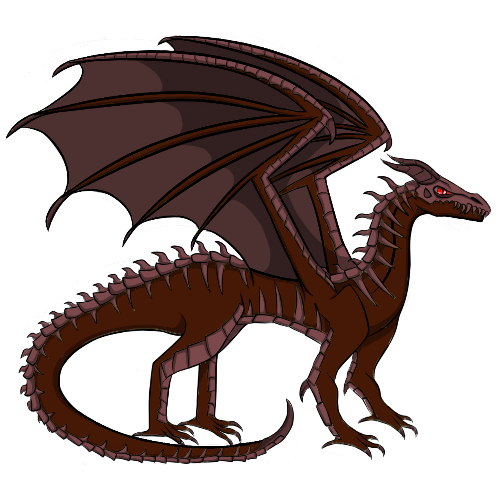 Exossatum Draconis has been released!

"This dragon is most known for it's macabre trait of hoarding, eating, and wearing bones, watch your kneecaps around this drake! Almost like a hermit crab, when it outgrows it's bony armour, it will frantically search for more bones to protect itself with."

Exossatum Draconis was created by UmbralAmaryllis.
UmbralAmaryllis may edit this species any time within 3 days.