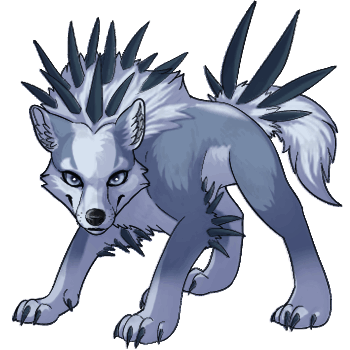 The Spotlight Contest is back and can be found in the Plaza!

There is currently no contest running at the moment, since no adopts have been entered in the current contest, but you can now enter your adoptables for the upcoming contest next week!

How entering works: You can enter up to one adopt per species. There is a 1,000 PTS entry fee.
The entry fee is a bit higher now in order to encourage quality over quantity entries, for the sake of voters.

Voting: Voting will be limit to one per species (so you can use up your species votes) but also with a new overall limit that's based on level (this is listed in the guide). '
The overall account level voting limit will help ensure that voters don't feel obligated to agonize over voting for every single species in the contest, since 4dopt has a potentially unlimited number of different species on the site.
There is also now a small account EXp bonus for voting! So if you remember to check in on the contest once a week, you can get a little bit of EXP for casting your votes.

Contestants: Adoptables are still listed in of EXP (level), with highest level adopts showing at the top, so you can boost your odds of being seen by leveling up your adopt.
In order to make species voting a bit easier, voters will also be able to sort by species if desired.

That's it for now. For more information, you can find extra details in the Spotlight Contest guides!
This feature is very new and may need additional tweaks and balances, we will be keeping an eye on it to make sure everything is working out alright.


Item Selections UI
2021-01-03 20:28:29
The UI for selecting transform and container items has been updated on both the species Transform panel and items Distribution panel.

Instead of a single dropdown, you can now type in a word that will bring up relevant items. This runs a quick search for any items that contain the word or phrase in its name, description, or tags. You can then view and easily select from those items.
This also now includes the item's image, and how many things the item is already being used for.


You can also now select up to 100 items, since the site is now prepared to handle larger quantities of items.


While the old dropdowns were cumbersome and would have crashed the site eventually if enough items were added, this new UI can handle unlimited items existing on the site and will prepare 4dopt for heavier traffic in the future.

We are working on adding this UI to recolor items as well. Stay tuned!
New Collections
2021-01-03 16:18:15
The collections page has been redone to address issues with lag. This page was already lagging from how many items are on the site, and will continue to get worse as the site grows.

To prepare for site growth, this has been converted over to realtime so it can handle larger numbers of items.

Also, a fix has been made to the collections counter for achievements. The fix will take affect when you put an item in your collection from your inventory (any item). This same counter is also used to display how many items are in your overall collection on the new collections page, so if you are having issues with this, you can fix it by sending an item to your collection.

Eventually, we will be adding pagination to collections and other areas of the site such as the respawns and what lurks here buttons, to make sure the site will not be affected by how many items are created.
Species Transforms
2021-01-03 13:41:16
Species Transforms are now back and have been fully recoded!

Multiple transforms + realtime - The new system allows a species to have multiple transforms, so you can now select up to 10 transforms in your species panel. The selections for this have been converted to realtime for ease of use.

Shadow system: The old Shadow items are available to use as transforms, but this is no longer a main item function—it is now officially a secondary function that, like before, any item can have depending on the creator's settings.

Marking transferring when transforming: A small tweak has been made to allow species creators to get markings transferred while transforming (if a Spikey Wolf with a white base marking is transformed into an Understuffed Kitty, the white settings are transferred). We are currently working on finding a way to make this feature more widely available, but for now, it allows this if you are the species creator.

Unfinished: Parts of this feature are still unfinished. We have yet to add transform information to species and item profiles, this is still in the works. The bugs that were posted have also not been fixed. We are still working on species transforms, but this recode was a big step forward!

Please report bugs to the bug reports forum.
New Species!
2021-01-03 00:03:01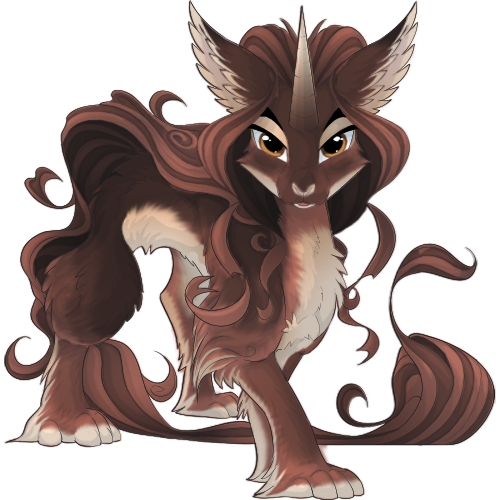 Unibun has been released!

"This magical creature is said to show up around June time!"

Unibun was created by Eve.
Eve may edit this species any time within 3 days.


New Species!
2021-01-03 00:03:01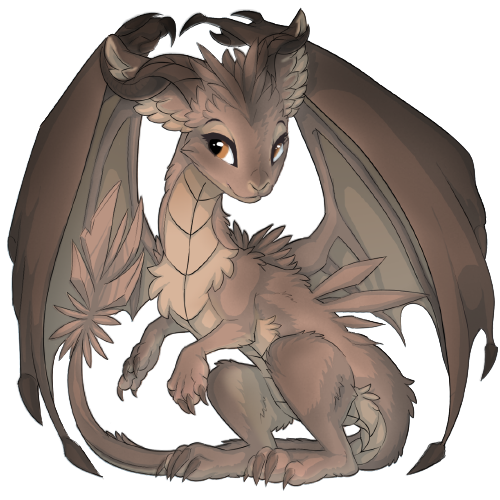 Dracobun has been released!

"The Dracobun is a shy creature said to be found during the month of January."

Dracobun was created by Eve.
Eve may edit this species any time within 3 days.


New Item!
2021-01-03 00:03:01


2021 Lantern has been released!

"A traditional Chinese lantern to celebrate the Lunar New Year! This one is celebrating 2021, the year of the Ox!"

2021 Lantern was created by 4RT.
4RT may edit this item any time within 3 days.


Shoo All
2021-01-02 16:34:27
There is a new quality of life feature in exoplore called 'Shoo All' which can bed used to shoo all of your closed spawns in any given area. The amount of account EXP you get for this is less than what you would get for manually shooing things, but it's much faster! This may be especially helpful in the Seeker Isle. This has now been added to the explore guide.
Artwork Panels
2021-01-02 14:07:54
Species artwork panels are now back up and running after some bug fixes!

If we discover any potentially damaging bugs (bugs that could cause issues with species and adopt files), we will take this down again and look into bugs asap.

If any bugs are found (minor or major), let us know in the bug report forum!
Species/Item Info
2021-01-02 12:55:30
A small adjustment has been made to new species and item release news posts. These will now contain the item description, or species info respectively, directly in the news post!
Species Transforms
2021-01-01 21:00:41
This is just a heads up that species transforms are undergoing a recode.

We want to make this feature more versatile, and allow for users to select more than 2 transform items for a species. Since this will involve a complete recode and data restructural, this feature may be down for a week or so.


Timed Registration
2021-01-01 14:31:36
Timed registration has now been implemented on 4dopt.

Registration will be open only on the 1st of the month. You will not be able to register for an account at any other time.

This is meant to help keep 4dopt stable during early development.

The former secret access code is now visible on the registration page, and is now used as a confirmation to ensure that new players understand the early development phase that 4dopt is in.