Plaza, Search & Realtime
2020-10-01 17:47:47
There have been a few updates.

Plaza - There is a now a Plaza in the left sidebar. This area will be used for links to various site features. For now, all of the NPC shops can be found here.

Search Updates - The adopts search has gotten a small layout update, with extra options placed in an 'advanced' search collapsible menu to help make the site easier to navigate (especially for mobile users).

Realtime - We have switched some of the item management options (for creators) over to realtime buttons that do not require the page to reload. If all goes well, we will be switching other parts of the site to respond in real time without page loads—let us know if these realtime buttons are working for you, or if you have any issues with them!
New Item!
2020-10-01 14:17:21


Essence has been released!

"At a (distant) glance, it reminds you of void, but void doesn't have color... does it?"

Essence was created by FRiv.
FRiv may edit this item any time within 3 days.


New Species!
2020-09-30 22:52:01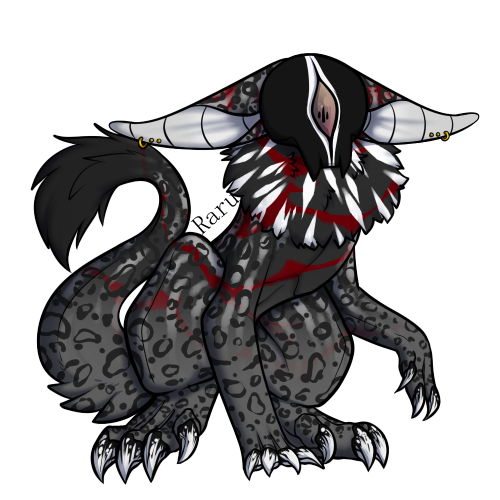 Skolvr has been released!

"These beasts are known for aggression & competition, as they live for the thrill of the hunt. They are more likely to pursue other predators rather than herbivores because of their love for challenges. Bearing 3 adjacent pupils, two have special cones that allow a Skolvr to see infrared & ultraviolet. When in lighting that would be harmful to either of the "extra" pupils, they become inactive reflexively. Retired. No new Skolvr will be generated."

Skolvr was created by Raru.
Raru may edit this species any time within 3 days.


New Species!
2020-09-30 21:48:51 Cheshirefly has been released!

"... Why is it smiling at me?"

Cheshirefly was created by 4RT.
4RT may edit this species any time within 3 days.


NPC Shops
2020-09-30 16:09:50
NPC shops have now been added!

NPC means Non-playable-character. These shops are automated and restock at random times, they can be accessed from your inventory page, each witrh its own link.

The new shops are a bit empty right now because they are intended to be populated by user created items! Creators can now add their own items through the manage item panel.

There are no change queues, we are testing out the possibility of having less change queues in places where they are less necessary. So creators can add and remove their items from NPC shops freely.
New Item!
2020-09-30 10:26:41


Essence has been released!

"Doesn't act like any matter you've ever encountered. Doesn't behave much like antimatter, either..."

Essence was created by FRiv.
FRiv may edit this item any time within 3 days.


Unobtainable Items
2020-09-30 09:34:38
The 'unobtainable' section of collections is no longer counted towards collection totals.

This section will still show up in your collection, allowing you to collect these items if you choose to, but they will not be counted towards totals.
Love Candy
2020-09-30 08:54:53



The Credit Store has two new items! Love Candies.

These candies can make your adopts instantly rebreedable. The bags can be given to a single adopt, and can be either purchased for 1 credit or found in the February event area.
The larger box of these chocolates can only be found in the credit store, and will make ALL of your adopts (not in storage) instantly rebreedable.
Confirm Message
2020-09-28 23:58:13
The confirm shelter word has changed to release, this is a heads up!
New Item!
2020-09-28 23:53:00


Void In A Cup has been released!

"Still just a void in a cup. What, did you think it was different this time? Ok, ok fine, it can transform things into voids-"

Void In A Cup was created by MysteryGyn.
MysteryGyn may edit this item any time within 3 days.


Release Adopts to Explore
2020-09-28 23:43:34
You can now release adoptables to the explore areas. This can be done from the adopt's profile where the 'Send to Shelter' option now displays a dropdown.
Creator Transform
2020-09-28 12:22:31


There is a new official item, the Creator Shadow.
Unlike other transform items, this will allow you to transform an adopt into any of your own species (if you have any species on your account).

This shadow also has the unique ability to transfer marking layers and colors from one species to the next (since this can only be used by the creator, the marking rarity exploit is not a concern here).

Unlike other shadows, Creator Shadows are also common and easy to find in an early area, the Open Turf.
Login System Updates
2020-09-28 10:37:23
There has been a security update to the login system, which may have caused users to be logged out. The update though is now complete!